Our mission

We are confident, and we know how to achieve excellence in aviation training, we have commitment thro- ugh the provision of dynamic and value - added programs, which will enable our clients to move on to exciting and productive careers in aviation.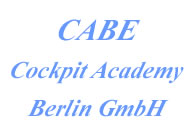 About us
COCKPIT PRO is a JAR approved Type Rating Training Organization (TRTO) operating in Belgrade under the jurisdiction of the Civil Aviation Directorate of the Republic of Serbia.

COCKPIT PRO offers professional, cost effective, state-of-the-art interactive, safety oriented training solutions for specific type rating and advanced pilot training for all levels. Our services are aimed at fulfilling the needs of both airlines and independent, self-sponsored trainees.
Our partners